Spring Home Trends
With Spring finally arriving here in Texas, it's time to update your house with the latest trends! From outdoor plants to new colored rugs, we've got all the spring home trends covered.
Two words: Indoor. Plants. Studies have shown that having house plants actually reduces stress and anxiety, improves air quality, and presents calming effects. We are in the era of "self care," so why not do something simple like buy a new plant next time you're running errands? You can find plenty of cute pots online, or buy a cheap one and decorate it yourself. Greenery compliments anything!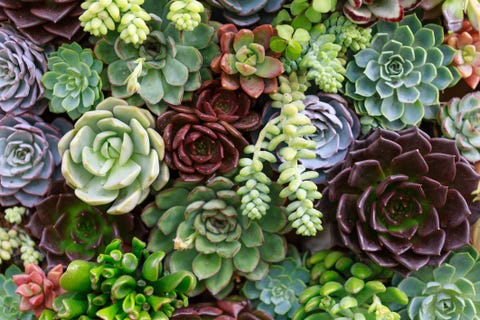 Gallery walls are quickly coming into style! A gallery wall is simply a collage of photographs, paintings, etc. that are hung on a wall in close proximity, creating a "gallery." This is a simple way to add your own personal flair with photos and art you already own. Or, use it as an excuse to go buy some cool new artwork! Mix and match photos and art to make a one-of-a-kind accent wall.
Bookcases or cubbies are a convenient way to store books and movies, but if the shelves are wide and tall enough it also looks great to add some accent pieces on the shelves. A popular design tip is to stack a few books flat and off-center, then add a knick-knack on top of the stack. Black books and gold pieces are always a hit.
Looking for a new accent piece for your kitchen counter or desktop? Check out some marble accent pieces! Marble's neutral colors look good with all kinds of color themes. Marble is popping up in new custom-built homes more and more often on counter tops. Incorporate some into your home to add a sleek, sophisticated look.
Dark colored home exteriors are exploding with popularity this spring. Dark accents have always been a trend in home design, but now having a full dark exterior on the home is becoming more and more prevalent. Stick with a cool, charcoal grey or make a bold statement with a deep burgundy. There are plenty of beautiful, dark paints to choose from!
Outdoor living spaces are a common feature in houses lately. With plenty of shade and maybe an outdoor fan, Texas evenings outside can be beautiful! Nothing beats a Texas sunset, so enjoy them from the comfort of your outdoor living area!
These are some of our favorite trends that our own team members have been incorporating into their homes this spring. Here at Briscoe Real Estate, we love keeping up with the latest home design ideas. Try out a few of these trends to feel new and refreshed for the beautiful Spring season we have ahead of us.